Trump confirms the possibility of a ban on TikTok in the United States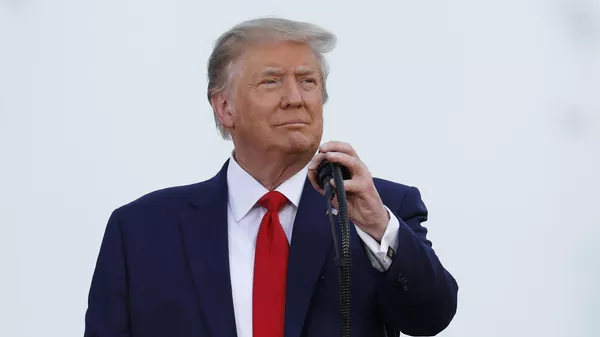 US President Donald Trump reiterated Secretary of State Mike Pompeo's statement that Washington is considering banning TikTok's Chinese application in the country, Bloomberg reported .
"Yes, we are considering this," he said in an interview with Gray Television, whose full version will be shown on Sunday. Commenting on the words of Pompeo, the president said: "This is a big business. Listen, what happened to China and this virus and what they did to this country and to the whole world is outrageous."
The head of the White House noted that the TikTok ban in the country is "one of many" options that he considers as an answer to the situation with coronavirus.
The Chinese authorities have repeatedly denied US accusations of inability to restrain the spread of coronavirus, concealment of facts, an untimely reaction, saying that from the very beginning they adhered to an open and responsible position on COVID.
Pompeo previously said in an interview with Fox News that the United States is considering banning TikTok's Chinese application from working in the country. Answering a question about whether he would recommend installing TikTok on phones, Pompeo said that he would advise using this application only if people want their personal data to be "in the hands of the Chinese Communist Party".
- An application for creating and watching short videos owned by the Chinese company ByteDance. Released in 2018, it is a leader in the short video application segment in China and is gaining popularity worldwide.